About this Course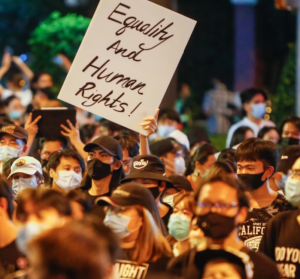 For most of the 20th century, those demanding accountability for serious human rights violations in Asia had little chance of securing formal prosecutions. Apart from the Tokyo Trials following World War II and some domestic military trials for mass atrocities, perpetrators of mass violations and in particular those most responsible were not brought to justice. In some Asian countries, hybrid courts employing a mix of international and domestic judges have been established to try international crimes.
In Timor-Leste and Cambodia, these courts have sought, with varying degrees of success, to hold perpetrators accountable while simultaneously strengthening the domestic legal system. In recent years, shifting political dynamics and the efforts of empowered civil society members have led to significant innovations in the prosecution of serious human rights violations in Asia.
This course aims to increase understanding and build the capacity of those working to advance human rights in the region. It will also provide participants with opportunities to share their experiences and build an online community with other human rights defenders.
Course Details: 
Flexible and Independent Study.
100% online
Intermediate Level
Prerequisites: 'Introduction to Transitional Justice' Course
Approx. 1.5 – 2 hours to complete
English