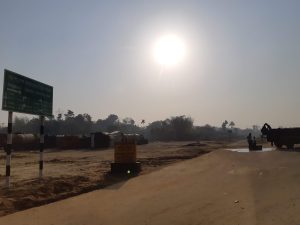 PATHWAYS TO JUSTICE
Hok bisaror rasta
Today we are going to talk about the pathways for justice, for victims of gender-based violence.
Aijja aara gender based violenceor shikar oiyyede mozulum okkor la hokbisaror rastar babuthe hotha hoiyyum.
It is not an easy road and very few have been successful in this area but we will continue to inspire each other and try. Again if at any time this information is creating some strong emotions for yourself, please stop the video, talk to each other, take care of each other, do some exercise, go for a walk. This is a very long journey and we need to take care of each other.
Eyan hono asan rasta naw ar e jagath beshi hom manushe kamiyab oiyye lekin ara ekjone arek zonore bol diyum ar kowshish goijjum. Abr hoir zodi ei jankari gune onnore beshi mon horap gori dile yato hadani anile, meherbani goriore video wa bon gori dawn, ekzone r ekjonor loi hotha hon, ekzone r ekzonor kheyal rakhon, kicchu biyam goron, hadito zawn. Yan ekkhan lamba sofor ar aara ekzonttu r ekzonor kheyal rakhonnan zoruri
So, what are the pathways to justice for victims of GBV? Toile GBVr shikar oiyya mozulum okkolor la hok bisaror rasta ki ki?
There are 5 international pathways that we will discuss in this lesson and there are also the national processes inside Myanmar. Some of those are very problematic, all of them are challenging.
5an international rasta ase zinor babuthe aara ei sobokoth biasana goijjum ar Bormar vutore deshitta kanunor babutheo biasana goijjum. Here vutore kicchu beshi moshkil ola, bekkhun challenge wala.
Lesson 1
Sobok 1
There are different pathways to justice for Myanmar including domestic processes and 5 international mechanisms.
Deshitta torika edde 5an international torika oddo loiore Bormath nanandoilla hok bisaror rasta okkol ase.
So in terms of domestic processes there are the domestic courts inside Myanmar, the national Human Rights commission, and also the government established the international commission of experts to look at the situation in Rakhine state.
Toi deshi torikammaje Bormar vutor goroa court ase, deshitta insani hokkor commission ase, eyar badeo rakhaine raijjor halothore sasita goriballa shorkare tojurba wala okkolor international commission toiyyar goijje. 
In terms of the 5 mechanisms we have/5an international torikammaje arattu ase:
1) the Fact Finding Mission (FFM), an international independent Fact Finding Mission established by the UN in 2017.
De Fact Finding Mission, UNor duwara 2017 shaloth toiyyar gora giyede ekkhan international azad hakikoth tuwaibar moksoth ya mission.
2) We have, connected to it, the IIMM: Independent Investigative Mechanism for Myanmar which started working on August 2019.
Aara hibare IIMM Independent Investigation Mechanism for Myanmar ya Bormarla azad inquiry goribar torikar fuwati milaiyyi ziyane ham gora shuru goijje de 2019 shalor August mash loti.
3) the International Criminal Court, the ICC. This had begun the investigations in November 2019.
Enottu alok goriore aarattu International criminal court, ICC ya International hosurbonor court ase. Hiyane 2019 shalor Noumboroth inquary shuru goijjil.
4) We have the International Court of Justice, the ICJ, that's been hearing a case brought by the Gambia, a country from Africa, and that process started in November 2019.
Aarattu International court of Justice, ICJ ya international hokbisaror cout ase ziyane Africar ekkhan desh Gambia e goijje de ekkhan caseore funi aiyyer ar 2019or Noumboroth he karwayi shuru oiyye.
5) The Fifth is something called Universal Jurisdiction. Specifically a case has been brought to the court in Argentina in november 2019.
Ar 5 nomboror ganore hode Universal Jurisdiction ya duniyabiri faisala goribar ezazot. Haas goriore 2019 shalor Noumbor mashoth Argentinar courtoth ekkhan case oil. 
Lesson 2
Sobok 2
There is very little political will to support strong process for truth and justice for GBV inside Myanmar.
Bormamajhe GBVr la soyi edde hokbisaror la doromoro karwayi goitti sath dibar siasi erada beshi hom ase.
Under International pressure the Myanmar government acknowledged that some crimes may have been committed by individual soldiers during the clearance operations in Rakhine state. But it's always been strongly denied that there are allegations of sexual violence againt the Rohingya despite all the evidence.
International chapoth foriore Bormar shorkare shikar goijjil de Rakhaine raijjoth safgori felaibar military karwayi salayyede he somoth ekala military okkole kicchu hosuri goiri thakith fare. Lekin bekkun sobuth thaki badeo Rohingya okkolor fuwati sexual violelence mani horafi ya  jinsi julum oiyyede elzam hiyanore hamesha saf saf goriore inkar gori aisshe.
In Myanmar, crimes of sexual violence are rarely brought to court, especially when they're committed by security forces. The military interferes in the justice process and influences the police and the judges.
Bormamaje, sexual violenceor hosuri hinore courtoth beshi hom tula giye haas goriore hin hefazotor fowsor duwara ownor badeo. Military e bisaror karwarith dohol diore fulis edde jog okkolore hukum sola.
According to the law in Myanmar, the military has full control over the investigation and prosecution of crimes committed by soldiers.
Bormar kanunoth, fous okkolor duara oiyyede hosurir inquiry edde bisaroth militaryye ful control goribar takot ase.
The commander-in-chief has ultimate authority over the military tribunals and very rarely lets cases be transfered to civilian courts.
Militaryr boro commanderottu military tribunalor ore ya bisaror ore akhiri dorjar hokumoth goribar azazoth ase ar mamala okolore shadaran manushor coutoth bodoli oito beshi hom de.
Perpetrators of sexual violence among the military or police are very rarely punished. It is even more the case for crimes committed against Rohingya women.
Military yato fulisor vutor Sexual violence goijje de dushi okkolor beshi hom saja oiyye. Rohingya bediandor khelaf oiyyede oforador la aro beshi hom oiyye.
In addition to the national courts, there is the Myanmar National Human Rights Commission (MNHRC) but Civil society groups  say that the MNHRC is not transparent, is not independent, and doesn't have the necessary capacity to perform its functions.
Deshitta court badeo, Bormar deshitta insani hokkor commission  MNHRC ase, lekin shadaran manushor shomaji gurufe ho de MNHRC saf, azad, ar hiyanottu hiyanor ham goribar dila zoruri kabiliot nai.
Another body is the Independent Commission of Enquiry called ICOE. The ICOE was set up in July 2018, to investigate the allegations of human rights violations in Rakhine State.
Arogga tonzim oil de Independent Commission of enquiry ICOE ya enquiry goribar azad commission. ICOE 2018 shalor Julyth Rakhaine raijjoth insani hokkor kanun vangonor elzamore inquary goriballa banail.
It issued its final report in January 2020.
Hiyane hiyanor akhiri report 2020r January mashoth mokammel goijjil.
However Civil society groups  & FFM have criticized the ICOE for not being independent or impartial, and it has also rejected any allegations of sexual violence, in particular gang rape.  They say that there was no credible evidence.
Mogor shadaran manushor shomaji gurufe edde FFM e ICOEr golot doijje azadir shate yato forok nogoriore ham naw gore de hetalla, ar hiyane haas goriore beshi manushe ekku fuwati rapor dilla sexual violenceor elzamore inkar goijje. Hitara hoiyye de here bisshash gori fare de hendilla hono sobuth naw aisshil.
Lesson 3
Sobok 3
The FFM listened to GBV victims and made a finding that GBV did take place.
FFM e GBVr shikar oiyyede mozulum okkolor hotha fuinne ar GBV oiyyede hiyan faiyye.
The FFM said that rape and other sexual violence were used a lot during attacks on the civilian population in Rakhine, Kachin and Shan States since 2011.
FFM e hoiyye de 2011 shal loti Rakhine, Kachin edde Shan raijjot shadaran abadir ore hamla goijje de he somoth rape edde sexual violence mani horafi julumore beshi estamal gora giye.
 The FFM found that "sexual and gender-based violence was a hallmark of the Tatmadaw's operations in northern Myanmar and in Rakhine".
FFM e faiyye de sexual edde gender based violence mani horafi zulum edde maiyyafuwain edde morothfuwaindor ore asas goriore zulum  Bormar uttor side edde Rakhinoth tatmadawr karwayir ekkhan mohor aisshil.
Regarding violence against the Rohingya, the FFM said that there was systematic and widespread sexual and gender-based violence.
Rohingya okkolor khelaf zulumor babuthe FFM e hoiyyede here sistem loire edde beshabeshi sexual edde gender based violence oiyye.
It concluded that this violence against the Rohingya constituted war crimes, crimes against humanity and acts of genocide.
Eyanor notiza endilla neyelle de Rohingya okkolor khelaf zulum oilde larair zulum ya larair oforad, insaniotir khelaf hosuri edde jat hotom goribar ham.
Lesson 4
Sobok 4
The IIMM says it is committed to collecting evidence on GBV/ IIMM e hoyede GBVr ore sabuth dola goriballa hitara zuban diye.
As you remember, the IIMM was created on 25th September 2018 and it started its work in August 2019. It is based in Geneva. The IIMM will build on the work of the FFM.
Onnorattu monoth taibo, IIMMre 2018 shalor sottumbor mashor 25 tarik banail ar hiyane ham shuru goijjede 2019 shalor august mashoth. Hiyan Genevath. IIMM e FFMor goijja hamor ore ham goribo.
The FFM has handed all its information to the IIMM./ FFM e hitarar bekkhun jankari IIMMore gosai diye.
The Investigative Mechanism was created to collect evidence and to prepare files for the future prosecutions of perpetrators. Meaning it is not a court in itself but it's collecting all the documents so that it can be easier when there are courts in the future.
e Inquary goribar karwayi banaiyyede  sobuth dola goriballa edde hosurbon okkolor muntu zaiore bisaror file toiwar goriballa. Eyanor mani oil de hiyan nije court naw lekin hiyane bekkhun documen okkolore dola gorer zene muntu zaiore couture bisar oile asan aw fan.
This mechanism has received all the evidence collected by the FFM, including the information about crimes of sexual and gender-based violence documented by the FFM.
Ei karwayi ye FFMor duwara documen goijja sexual edde gender based violenceor hosurir babuthe jankari oddo FFMor dola goijja bekkhun sobutore gosi loiyye.
The Investigative Mechanism said that sexual and gender-based crimes will be "at the heart of their work", and that they will consider these crimes when they select and prioritize cases to work on.
Ei Inquarir karwayi eyane hoiyyede sexual edde gender based violenceor hosuri hin "hitarar hamor dilmon oi taibo" zette tara ei case enor ore ham goriballa basibo edde ehmiot dibo hette tara ei case gunore kimot dibo.
Lesson 5
Sobok 5
The ICC is investigating crimes against the Rohingya based on the fact that Bangladesh is a member of the ICC.
Bangladesh ICCr ekjon membor ba hissa hiyanore doriore ICC e Rohingya okkolor khelaf oiyyede oforador inquiry gorer.
The International Criminal Court was established at The Hague, a city in a country called The Netherlands. It was established by countries that signed an agreement called the Rome Statute.
Netherland hoiyyore ekkhan deshor Hague shoroth International criminal court ya International hosurbonor court toiwar gora geil. Hiyan toiway gora giyede Rome kanun hoiore ekkhan rajinamath ze deshgune sign goijje hitarar duwara.
ICC Presentation: On the 17th July 1998, after 5 weeks of intense negotiations, 120 nations voted in favour, and on July 1st 2002, the Rome statute entered into force after ratification by 60 countries.
1998 shalor July mashor 17 tarik, 5 haftar hora biasana baade 120an deshe eyanor foikka oi vut diye, ar 2002 or July 1 tarikot 60r deshe azazot dawnor baade Rome kanunor ham salu oil.   
President of the ICC: The court has a mandate to try individuals aged 18 and above at the time the crimes were committed, and to hold them accountable for the most of serious crimes to the international community, that of genocide, war crimes and crimes against humanity.
E hosuri goijje de somoth 18 bosor ya tar oror boshor mainshor bisar goron edde international shomajor hase zat hotom goron, larair oforad goron edde insaniotor khelaf hosuri goronoror dilla hotara hosurir la tarare zimmedar toronor courtottu hukum ase.
Myanmar is not a member of the ICC. It did not sign the Rome Statute. That means Myanmar did not accept the jurisdiction of the ICC. Bangladesh has been a state party to the ICC since 2010. It has accepted the jurisdiction of the ICC.
Borma ICCr membor naw. Hiyane Rome kanunoth sign naw gore. Hiyanor mani oil de Bormae ICCr faisala goribar ezazotore gosi naw lo.  Bangladesh 2010 loti ICCr ekjon deshitta fati. Hiyane ICCr fisala goribar ezazotore gosi loiyye.
On April 2018, the ICC prosecutor asked the ICC judges to clarify the ICC's jurisdiction over alleged crimes committed against the Rohingya. The Prosecutor explained that the crimes of deportation committed against the Rohingya took place across the border with Bangladesh. She argued that because Bangladesh is a State party to the ICC, part of the crime took place in Bangladesh.
2018r Appiriloth, ICCr ukil e ICCr jog okkolore Rohingya okkolor khelaf oiyyede hosurir elzamor ore ICCr faisala goribar ezazot hondilla hiyan saf gori hoito hoiyye. ICCr ukulele bujai hoiyyede Rohingya okkolor khelaf j ekdeshottu rek deshoth faranor hosuri oiyye hiyan Bangladeshor borderoth oiyye. Hibaye aro tokrar goijje de Bangladesh jettoth ICCr deshitta fati, hosurir kicchu hissa Bangladeshoth oiyye. 
Lesson 6
Sobok 6
ICC faces many hurdles to bringing justice for victims of GBV
ICCttu GBVr mozulum okkolore hokbisar ani diballa beshi moshkilator mokamuki aw fore.
ICC Prosecutor: Today I requested the court's judges to authorise an investigation into alleged crimes against humanity, namely deportation, other inhumane acts and persecution committed against Rohingya victims. Most specifically the request seeks authorisation from the court's judges to open an investigation into alleged crimes within the jurisdiction of the court, in which at least one element occurred on the territory of Bangladesh, a State Party to the Rome Statute, and within the context of two recent waves of violence in Rakhine state on the territory of Myanmar, as well as any other crimes which are sufficiently linked to these events.
ICCr ukil: Aijja ai coutur jog okkolore dorhas goridde insaniotor khelaf hosuri, zenneki ekdeshottu rek deshot dai aa faron, Rohingya mozulum okkolor khelaf oiyyede oinno omainshoti ham edde zulumor inquary  goriballa ezazoth dibar. Beshi haas goriore dorhas gan courtor jogor hase couture faisala goribar ektiaroth elzam lagaiyya hosurir inquary goribar ezazoth saiyyi, zere homoth ekkhan ghotona Bangladesh zominoth goitte, Bangladesh Rome kanunor deshitta fati, ar Bormar zominoth Rakhine raijjoth oiyyede edinnar 2an zulumor ghotona ar hendilla ghotonar fuwati milaiyya oinno zehono hosurir inquary goribar ezazoth saiyyi.
 The ICC investigation started in November 2019/ ICCr inquary 2019 shalor Noumbor mashoth shuru oiyye.
If the Prosecutor finds enough evidence during her investigation, she will request that suspects be arrested. But the ICC has no power to arrest people: only governments can arrest suspects.
Jodi ukil e inquary goribo de hette kafi sobuth faile, hibaye shuba lage de hitarare atok goriballa dorhas goribo. Lekin ICCttu manushore atok goribar hono takot nai: bana shorkare shuba lage de hitarare atok gori faribo de.
 It will be dependent on Myanmar to arrest them. At the moment, it seems very unlikely.
Hitarare atok goron hiyan Bormar ore. Ehonor halototh hiyan namumkinor dilla lager.
 If the suspects are not arrested, there will be no trial. The ICC cannot have a trial without the person accused of the crimes being present.
Shuba lager de hitara zodi atok naw oile toile hono bisar naw oibo. Hosurir alzam ase de manush hiba hazir own sara ICC e bisar gori naw faribo.
 This means it is very possible that there will never be any trials, unless, or until, the political situation changes drastically in Myanmar.
Hiyanor mani oil de Bormar siasoti haloth gomgori bolodi naw zawn foijjonti hono bisar naw oibo.
In relation to sexual and gender-based violence, the ICC in this instance is limited by the criteria that part of the crimes has taken place in Bangladesh.
Sexual edde gender based violence or babuthe ICC Bangladeshoth hosurir je hissa gan oiyye hiyanor vutore limit goijja.
It is not sure that the Prosecutor will be able to prosecute sexual crimes committed against the Rohingya.
Eyan hono fakka naw de ukil e Rohingya okkolor khelaf oiyyede sexual ya horafi hosurir bisar gori faribo.
To do that, she would need to prove that part of the crimes occurred in Bangladesh, which may be difficult.
Hiyan goitti hibattu Bangladeshor hissath ze hosuri gan oiyye hiyanore sabuth gora foribo, hiyan beshi moshkil oith fare.
The Prosecutor might try to include sexual crimes, but we don't know for sure.
Ukil e sexual ya horafi hosurire shamil goitto saibo lekin aara fakka gori naw zani.
Lesson 7
Sobok 7
The ICJ can make decisions on a legal dispute between countries, in this case the Gambia vs Myanmar.
ICJ e desh okkolor vutor kanuni matamathir babuthe faisala loi fare, mamala eyan Gambia edde Bormar loi.
The ICJ, the International Court of Justice, was established in 1945 as a court of the United Nations. It makes decisions on legal disputes between countries. So for example, if they have a dispute about the application of an international agreement.
ICJ, International Court of Justice mani international hokbisaror court 1945 shaloth UNor court hisabe toiwar oil. Hiyan e desh okolor vutor kanuni mathamathir babuthe faisala law. Mesal, zodi international agreemenor dorhas loi hono mathamathi oile.
 The ICJ gives advisory opinions on legal questions that are referred by the UN.
ICJ e kanuni suwal gunoth moswarawala rai de zin UNor duwara refer gora za.
Myanmar is a State party to the genocide convention. Other State Parties who signed the genocide convention may submit to the ICJ a dispute with Myanmar if they believe Myanmar is not upholding the principles that are set out in the convention.
Borma genocide convention mani zat hotom boitokor ugga deshitta faati. Genocide conventionoth sign goijja oinno deshitta faati okkole ICJer hase Bormar khelafi zoma di fare zodi hitara eyan mane de Bormaye boitokor ze usul gun ase hin naw maner.
That means another country may ask the ICJ judges to make a decision about whether Myanmar is responsible for the genocide against the Rohingya or against other ethnic or religious minorities.
Hiyanor mani oil de oinno desh e ICJr jog okkolore Rohingya ya oinno zati. Ya hom dormor manush okkolor khelaf genocide oiyye hiyanolla Borma zimmedar kina hianor babuthe faisala loito hoi faribo. 
Lesson 8
Sobok 8
ICJ can make a finding that GBV is part of genocide, but it may take many years.
ICJ e GBV genocidor ekkhan hissa hiyan tuwai bair gori faribo lekin hiyan goitti beshi bosor lagith fare.
Myanmar and Gambia are both parties to the Genocide Convention.
Borma edde Gambia dini desh genocide coventionor faati.
In November 2019, the Gambia filed an application at the ICJ against Myanmar, saying they violated obligations under the Genocide Convention.
2019 shalor Noumbor mashoth Gambia ye ICJer hase Bormar khelaf dorhas maijje eyan hoiore hitara genocide coventionor foroz zimmar niyom vainge.
The ICJ has not yet decided on the main issues raised by The Gambia. This means that the ICJ has not decided yet that genocide took place.  It may take many years for the ICJ to reach a decision on the main case. There will be a long procedure before that.
Gambiar duwara tula giyede asol issue loire ICJ ehono faisala naw lo. Hiyanor mani oil de ICJ e aijjo genocide oiyyede hiyan faisala naw de. Asol casor hono faisala loiti ICJttu beshi bosor lagith fare. Hiyanor age ekkhan lamba karwayi taibo.
So, can the ICJ address crimes of sexual and gender-based violence? The ICJ could in theory be competent for such crimes, because in some circumstances GBV can be part of acts of genocide.
Toile ICJe ki sexual edde gender based violence or hosurire dori faribo? ICJ e dhorile endilla hosurilla borabor dhori faribo kialla hoile kicchu halothoth GBV genocidor ekkhan hissa oi fare.
Acts of genocide are acts committed with intent to destroy a national, ethnical, race or religious group.
Genocide oil de ugga deshitta, zati ya dhormor gurufore hotom goribar irada loi gora za de ham.
Lesson 9
Sobok 9
A court in Argentina may look at GBV based on a case filed using 'universal jurisdiction'
Argentinar ekkhan court e Universal jurisdiction mani duniyabiri kanuni faisala loibar takotore estamal goriore case goijje de hiyanoth GBVr mikka diyan di faribo.
Universal jurisdiction means that, in some countries, national courts can bring to trial  certain serious crimes even if the crimes did not take place in that country and even if the perpetrator is not a national of their country.
Universal jurisdictionor mani oil de kicchu deshe deshitta courtoth kicchu hotara mamala okkolor bisar gori fare zodi hosuri hin he deshoth naw oileo ar enki dushi tarar deshor deshitta naw oileo.
Human rights groups have filed a criminal lawsuit in a court in a country called Argentina in November 2019.
Insani hokkor guruf okkole 2019 shalor Noumbor mashoth Argentina namor ekkhan deshor ekkhan courtoth ugga mamala fil goijje.
The complaint says that the government and the military of Myanmar have committed crimes against humanity and genocide against the Rohingya.
Nalishoth hoiyyede Bormar shorkar edde military e insanitir khelaf hosuri edde Rohingya okkolor khelaf genocide goijje.
The case could be filed because the principle of universal jurisdiction is included in Argentina's Constitution.
Mamala hiyan dayer gora zaith fare kialla hoile universal jurisdictionor usul hin  Argentinar kanune dosturor vutor ase.
So, does the case in Argentina include sexual and gender-based violence?
Toile Argentinar case hiyanor vutore ki sexual edde gender based violence ase?
 Yes, the complaint filed in Argentina included specifically sexual crimes, and it made a reference to the FFM's report on the topic.
Oi, Argentina e z nalish gan fil goijje here haas gori sexual crime mani horafi zulum shamil ase, ar hiyane he babuthe FFMor refutore tawajju diye.
The complaint alleged that crimes of rape, sexual slavery and sexual violence were committed that amount to crimes against humanity.
Nalish hiyanoth elzam diyede rape, horaf hamor gulam edde horafi zulum hedun oil zedun insaniotir khelaf oi thake.
We don't know yet if the Argentina court will agree to accept the complaint and continue with the case. We need to wait and see.
Aara aijjo naw zani Argentinar court e nalish eyan gosi loiti razi oibo ne ar mamala hiyanore salai zaibo ne. Aarattu entezar gora foribo r sa foribo.
Lesson 10
Sobok 10
The road to justice for GBV is very long and difficult, victims and their advocates must be prepared for years of work.
GBVr hok bisaror rasta hiyan beshi lamba edde moshkilor, mozulum edde tarar ukilottu hamaka bosoror for bosor ham goriballa toiyyar ta foribo.
From our experience around the world, victims of GBV must be empowered to understand the pathways, the challenges, the barriers, the choices, and become an active member joining this global movement to demand justice for GBV.
Arrar duniyabiri tojurbattu, GBVr mozulum okkolore hamaka hokbisaror rasta, moshkilath, rukawat, ektiyar bujiti edde GBVr hok bisaror dabi goitti ei duniyabiri andoloth miliore ekjon salu membor boniballa takot diya foribo.