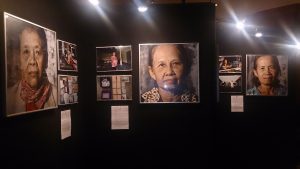 Definition of Victims
Victims are persons who individually or collectively suffered harm, including physical or mental injury, emotional suffering, economic loss or substantial impairment of their fundamental rights, through acts or omissions that constitute gross violations of international human rights law, or serious violations of international humanitarian law. Where appropriate, and in accordance with domestic law, the term "victim" also includes the immediate family or dependants of the direct victim and persons who have suffered harm in intervening to assist victims in distress or to prevent victimisation.
A person shall be considered a victim regardless of whether the perpetrator of the violation is identified, apprehended, prosecuted, or convicted and regardless of the familial relationship between the perpetrator and the victim.
Treatment of victims
Victims should be treated with humanity and respect for their dignity and human rights, and appropriate measures should be taken to ensure their safety, physical and psychological well-being and privacy, as well as those of their families. The State should ensure that its domestic laws, to the extent possible, provide that a victim who has suffered violence or trauma should benefit from special consideration and care to avoid his or her re-traumatisation in the course of legal and administrative procedures designed to provide justice and reparation.
Victims' right to remedies
Remedies for gross violations of international human rights law and serious violations of international humanitarian law include the victim's right to the following as provided for under international law:
(a) Equal and effective access to justice
(b) Adequate, effective and prompt reparation for harm suffered
(c) Access to relevant information concerning violations and reparation mechanisms
Below is a short video about victims rights and different forms of reparation. While watching the video, please reflect on your own context.